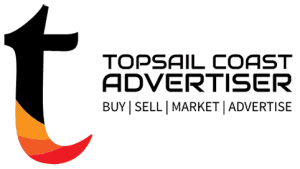 So, here's the deal with a general virtual assistant (VA) – they're like the Swiss Army knife of helping you out. They can tackle all sorts of tasks to make your life easier. Think of them as your personal right-hand person in the digital world. They can handle stuff like scheduling appointments, managing emails, researching topics, data entry, and even some social media management. Basically, anything that doesn't require their physical presence, they can handle it.
Are you struggling to make your business shine in the digital world? Do you find yourself buried under heaps of marketing tasks, leaving you with no time to focus on what you do best? We've got the solution you need!
Introducing Topsail Coast Advertiser's Virtual Assistant – Your Secret Weapon for Boosting Web Presence!
In today's hyper-competitive online landscape, having a strong web presence is non-negotiable. Your potential customers are just a click away, and to capture their attention, you need a well-crafted marketing strategy. That's where our Virtual Assistant comes in, dedicated to elevating your brand and expanding your reach.
Why Choose a Virtual Assistant for Marketing and Email Campaigns?
Cost-Effective: Hiring a full-time marketing team can be costly. Our Virtual Assistant offers cost-effective marketing solutions tailored to your budget.

24/7 Availability: Your Virtual Assistant is available around the clock, ensuring your marketing campaigns never miss an opportunity to engage with your audience.

Expertise: Our Virtual Assistant is well-versed in the latest marketing trends, email campaigns, and SEO strategies. They stay updated, so you don't have to.

Customization: Your business is unique, and so are your marketing needs. Our Virtual Assistant personalizes strategies to align with your brand's identity and goals.
How Our Virtual Assistant Can Transform Your Web Presence:
Strategic Marketing Plans: Crafted to perfection, our Virtual Assistant will develop a comprehensive marketing strategy tailored to your business objectives. Expect increased brand visibility and customer engagement.

Email Campaign Mastery: Say goodbye to generic emails. Your Virtual Assistant will create eye-catching email campaigns that drive conversions and build lasting relationships with your subscribers.

SEO Optimization: Climb the search engine ranks with expert SEO techniques. Our Virtual Assistant ensures your website is easily discoverable by your target audience.

Social Media Management: Stay active and engaging on social media platforms without lifting a finger. Our Virtual Assistant will post updates, respond to comments, and grow your follower base.

Content Creation: Content is king! Let your Virtual Assistant create compelling blog posts, articles, and social media content that captivates your audience and keeps them coming back for more.
Why Topsail Coast Advertiser?
At Topsail Coast Advertiser, we understand the value of time and the importance of a strong online presence. Our Virtual Assistant service is designed to give you a competitive edge without the hassle of managing it all yourself.
Ready to see your business flourish online? Don't miss out on the benefits of a dedicated Virtual Assistant focused on marketing and email campaigns. Contact Topsail Coast Advertiser today and let us help you navigate the digital marketing landscape like a pro!
Visit our website here to learn more or get in touch with our team. Elevate your web presence and watch your business soar to new heights with Topsail Coast Advertiser's Virtual Assistant by your side!
Having a Virtual Assistant onboard can free up your time and let you focus on the important stuff. So, if you're ready to delegate some tasks and streamline your workload, a general VA is the way to go!
Let me know if you want to dive into more details or if you're ready to get started with one.
Ready to up your game with the help of a Virtual Assistant? Contact Topsail Coast Advertiser today and embark on a journey towards increased visibility, credibility, and success in the digital world!
Visit Topsail Coast Advertiser now to learn more and get started!