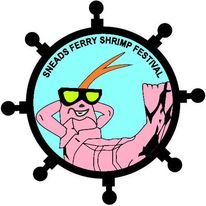 2023 Sneads Ferry Shrimp Festival
Get ready to embark on a culinary adventure like no other as the annual Sneads Ferry Shrimp Festival returns to delight seafood enthusiasts and festival-goers alike. Nestled along the picturesque coastal town of Sneads Ferry, this eagerly anticipated event promises a weekend of mouthwatering flavors, vibrant entertainment, and unforgettable experiences.
A Seafood Lover's Paradise: Known as the "Shrimp Capital of the East Coast," Sneads Ferry takes immense pride in its bountiful seafood offerings. The Shrimp Festival serves as a celebration of this maritime heritage, featuring a delectable array of dishes that showcase the freshest catches from the local waters. From succulent shrimp platters to exquisitely prepared crab and fish specialties, the festival is a haven for those who appreciate the tantalizing taste of the ocean's bounty.
Cultural Immersion and Entertainment: Beyond its culinary delights, the festival offers an immersive cultural experience. Visitors can explore local arts and crafts, interact with talented artisans, and take home unique souvenirs that capture the essence of the coastal lifestyle. Live music, dance performances, and exciting games for all ages ensure that there's never a dull moment during the festivities.
Community Spirit and Unity: At the heart of the Sneads Ferry Shrimp Festival lies a sense of community pride and togetherness. The event brings residents and visitors together, fostering connections and camaraderie that make it a true reflection of the town's warm hospitality. Whether you're strolling through the festival grounds or engaging in friendly conversations with vendors, you'll experience the genuine friendliness that defines this charming coastal community.
Environmental Stewardship: The Sneads Ferry Shrimp Festival goes beyond entertainment by promoting environmental awareness and sustainability. Collaborating with local conservation efforts, the festival highlights the importance of responsible seafood consumption and marine ecosystem preservation. Attendees can learn about eco-friendly practices and ways to support the region's fragile natural resources.
Mark Your Calendar: Don't miss out on the opportunity to savor the coastal charm and seafood delights of the Sneads Ferry Shrimp Festival. Mark your calendar for the upcoming dates and gather your friends and family for a weekend filled with unforgettable flavors, engaging activities, and cherished memories.
As the ocean breeze mingles with the aroma of freshly cooked seafood, the Sneads Ferry Shrimp Festival promises an experience that will tantalize your taste buds and leave you with a deep appreciation for the coastal treasures that define this vibrant community. Join us for a weekend of feasting, fun, and the celebration of all things shrimp!
Mark your calendars for the 52nd Annual Sneads Ferry Shrimp Festival, where seafood and community unite. Join us in embracing the fun and entertainment of shrimp and celebrating the beauty that this season brings. Visit SneadsFerryShrimpFestival.org to plan your unforgettable weekend getaway!
Friday and Saturday September 8-9, 2023