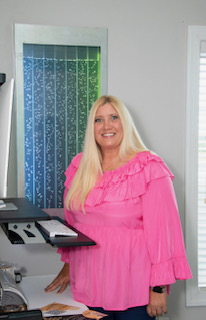 Unlocking Opportunities: Rhonda Davis Consulting – Your Partner in Grant Writing and Fundraising Research for Non-Profits in Topsail Island
Non-profit organizations play a vital role in the Topsail Island community, addressing a wide range of needs and issues that touch the lives of residents and visitors alike. To support their missions and initiatives, securing funding through grants and fundraising efforts is essential. That's where Rhonda Davis Consulting steps in, providing expert grant writing and fundraising research services tailored to the unique challenges and opportunities of the Topsail Island area.
Who is Rhonda Davis Consulting?
Rhonda Davis Consulting is a locally recognized consulting firm dedicated to helping non-profit organizations in the Topsail Island area thrive by successfully acquiring grants and optimizing their fundraising strategies. With years of experience and a deep understanding of the region, Rhonda Davis and her team are well-equipped to guide non-profits toward financial sustainability.
The Power of Grant Writing
Securing grants is a crucial aspect of sustaining non-profit organizations. Grants can provide a significant source of funding that can support programs, projects, and operational expenses. However, grant writing can be a complex and time-consuming task that requires in-depth knowledge and skills. Rhonda Davis Consulting specializes in grant writing for Topsail Island non-profits, ensuring that applications are tailored to meet the specific needs of each organization.
Fundraising Research Excellence
Effective fundraising is about more than just hosting events and soliciting donations. It requires a deep understanding of donor demographics, strategic planning, and a well-thought-out approach. Rhonda Davis Consulting conducts thorough research to identify potential donors and develop fundraising strategies that resonate with the Topsail Island community. Their expertise in this area helps non-proprofits maximize their fundraising potential.
Tailored Solutions for Topsail Island
One of the key advantages of working with Rhonda Davis Consulting is their intimate knowledge of Topsail Island. The team understands the unique challenges and opportunities present in this coastal community. This local perspective allows them to craft grant proposals and fundraising strategies that align with the region's specific needs and values.
Client Success Stories
Rhonda Davis Consulting has a track record of success in helping Topsail Island non-profits achieve their funding goals. Through their guidance, numerous organizations have secured grants and executed successful fundraising campaigns that have made a lasting impact on the community.
Get Started Today
If you are a non-profit organization in Topsail Island looking to enhance your grant writing and fundraising efforts, Rhonda Davis Consulting is your trusted partner. Their expertise, local knowledge, and dedication to your cause make them the go-to resource for maximizing your financial sustainability.
To learn more about their services and how they can help your organization thrive, visit Rhonda Davis Consulting's website.
Invest in your non-profit's future today with Rhonda Davis Consulting, and together, let's make a positive impact on Topsail Island.
Rhonda Davis Consulting | Grant Writing | Fundraising Research | Hampstead NC | Topsail Island | Topsail Beach NC | Surf City NC | Holly Ridge NC | North Topsail Beach NC | Sneads Ferry NC | Topsail Coast Advertiser