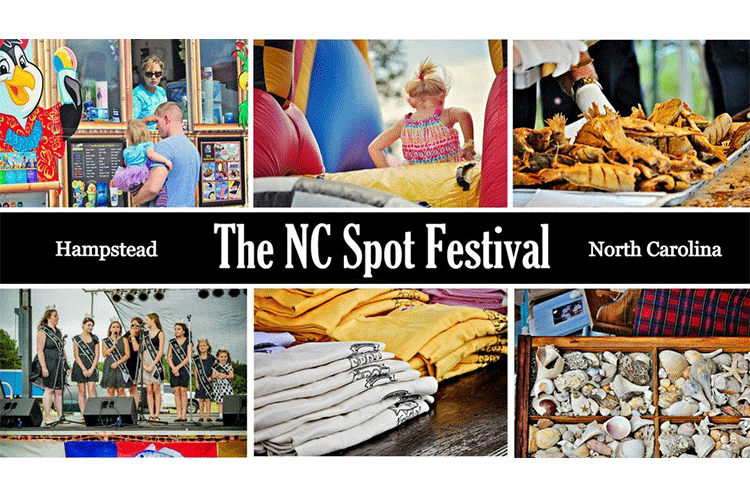 Celebrating North Carolina's Culinary Heritage: The NC Spot Festival
The NC Spot Festival is a beloved annual event that captures the heart and soul of North Carolina's coastal heritage. Held in Hamspstead, NC every year, this festival is a celebration of the state's rich culinary traditions, especially its obsession with spot fish.
The History of the NC Spot Festival:
The NC Spot Festival has a storied history dating back to 1963. It was established to honor the fishing communities along North Carolina's coast and to pay tribute to the humble spot fish. Over the years, it has grown from a small local gathering into a regional festival that draws visitors from all over.
Spot Fish: A North Carolina Delicacy:
Spot fish, also known as the Carolina Spot, is a small, flavorful fish found along the Atlantic Coast. It's a local delicacy that has been a staple in the diets of North Carolinians for generations. At the NC Spot Festival, you can savor spot fish cooked in various ways, from fried to grilled, and even in stews and chowders.
Activities and Entertainment:
The festival offers a wide range of activities and entertainment for the whole family. From live music performances to arts and crafts vendors, there's something for everyone to enjoy. Don't forget to check out the cooking demonstrations showcasing various spot fish recipes and other North Carolina specialties.
Spot Festival Contests:
For those who enjoy a bit of competition, the NC Spot Festival hosts contests like spot fish cooking competitions, fishing tournaments, and seafood cook-offs. These events bring out the best culinary talents from the area.
Local Arts and Crafts:
Explore the local arts and crafts scene at the festival. Vendors from the region showcase their handmade products, which can make for unique and memorable souvenirs.
Kid-Friendly Activities:
The NC Spot Festival is a family-friendly event, with plenty of activities to keep the little ones entertained. From face painting to games and rides, children are sure to have a great time.
Supporting the Community:
One of the most significant aspects of the festival is its role in supporting the local community. The proceeds from the event often go toward initiatives that benefit the region, such as scholarships, community development, and preserving the coastal way of life.
The NC Spot Festival is a time-honored tradition that beautifully encapsulates North Carolina's coastal culture and culinary traditions. Whether you're a seafood enthusiast or simply looking for a fun and family-friendly event, this festival has something for everyone. Plan your visit to the NC Spot Festival, and experience the unique flavors and traditions of the North Carolina coast.
NC Spot Festival | Hampstead NC | Topsail Island | Topsail Coast Advertiser