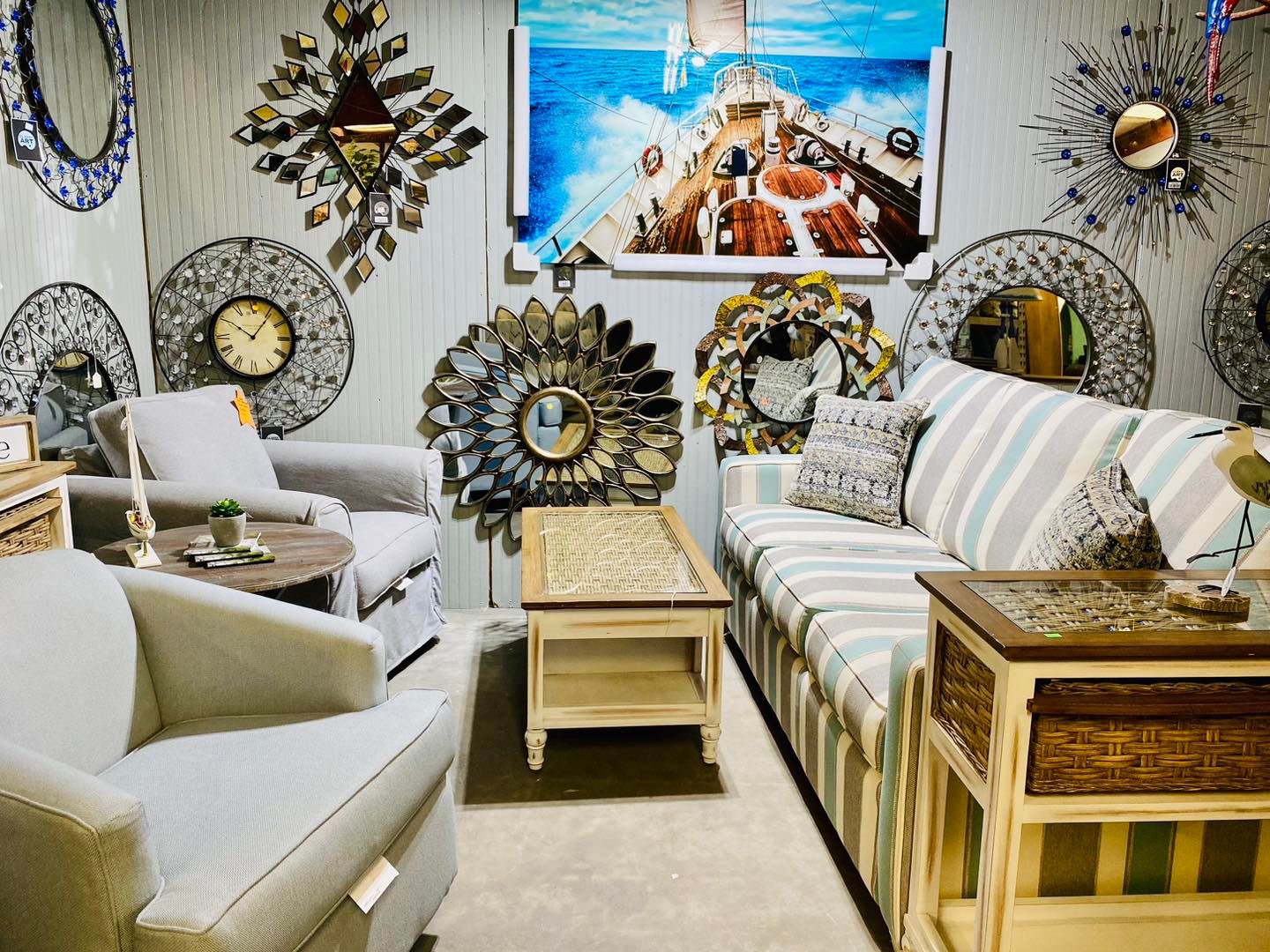 Discover the Best Shopping Spots on Topsail Island featuring Carolina Marketplace and DDT Outlet
Discover the Best Shopping Spots on Topsail Island featuring Carolina Marketplace and DDT Outlet
Topsail Island, a hidden gem along the North Carolina coast, offers not only pristine beaches and breathtaking natural beauty but also a unique shopping experience for visitors and locals alike. Two standout destinations for shopping on Topsail Island are Carolina Marketplace and DDT Outlet. In this article, we'll take a closer look at these two fantastic shopping spots and what they have to offer.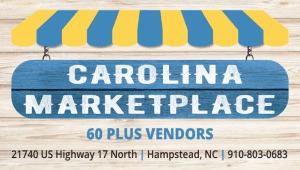 Carolina Marketplace
Nestled just minutes away from the heart of Topsail Island, Carolina Marketplace is a vibrant and charming shopping destination that reflects the island's laid-back coastal vibes. Whether you're searching for souvenirs, gifts, or unique finds, this market has something for everyone.
Website: Carolina Marketplace on Facebook
Shopping Highlights at Carolina Marketplace:
Local Art and Crafts: The market features a wide range of locally crafted goods, including artwork, jewelry, pottery, and more. You can take home a piece of Topsail Island's artistic spirit as a lasting memory.

Beachwear and Apparel: Whether you need a new swimsuit, beach cover-up, or a stylish accessory, Carolina Marketplace offers a diverse selection of beachwear and clothing items.

Souvenirs: From beach-themed souvenirs to Topsail Island merchandise, you'll find numerous options to commemorate your visit to this beautiful island.

Home Decor: Looking to infuse your home with a coastal vibe? Carolina Marketplace offers an array of coastal-themed home decor items to help you achieve that beachy feel.

Gourmet Treats: Don't miss the opportunity to explore local flavors through gourmet treats such as candies, sauces, and more, available right here on the island.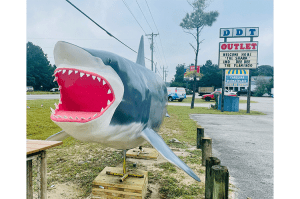 DDT Outlet
If you're a savvy shopper looking for great deals on a variety of products, DDT Outlet is the place to be. This discount store offers an extensive selection of goods at budget-friendly prices, ensuring you can shop 'til you drop without breaking the bank.
Website: DDT Outlet
Shopping Highlights at DDT Outlet:
Accent Furniture: DDT Outlet carries a wide range of furniture from rugs, lamps, sofas, bedroom sets to dining tables.

Home Decor: From art to wall decorations, you'll find a diverse selection of home decor goods at discounted prices. Whether you're furnishing a new beachside property or just need a few fresh additions to your living space, DDT Outlet has you covered.

Recycled Outdoor Plastic Furniture: Durable and eco-friendly patio furniture to withstand the elements.

Toys and Games: If you're visiting Topsail Island with family, DDT Outlet is an excellent place to pick up toys and games for the kids, ensuring everyone has a memorable vacation.

Seasonal Specials: The store often features seasonal specials and sales, so be sure to check their website for ongoing promotions and discounts.
Conclusion
Topsail Island, with its unspoiled beauty, is not only a place for relaxation and outdoor adventures but also a haven for shoppers seeking unique treasures and unbeatable deals. Whether you're exploring Carolina Marketplace Vendor Mall for locally crafted art and beachwear or rummaging through the fantastic deals at DDT Outlet, Topsail Island offers a diverse shopping experience that complements its coastal charm. So, during your next visit to Topsail Island, be sure to explore these shopping destinations and bring a piece of this beautiful island home with you.
For more shopping and other services visit Topsail Coast Advertiser!