Preserving History and Community: The Historical Society of Topsail Island
Nestled along the coast of North Carolina, Topsail Island is not only a place of natural beauty and tranquility, but it's also rich in history. And at the heart of preserving this history and fostering a sense of community is the Historical Society of Topsail Island. As a non-profit organization dedicated to education and preservation, this society plays a pivotal role in celebrating the island's heritage and offering a wide range of events and services to both residents and visitors.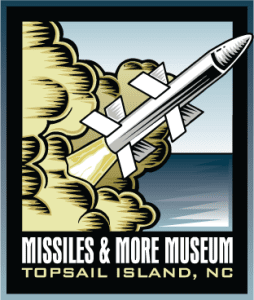 A Glimpse into Topsail's Past:
Topsail Island has a fascinating history, and the Historical Society takes you on a journey back in time. The Missiles and More Museum with an array of historical exhibits, the society provides a glimpse into the island's past, from the days of pirates and shipwrecks to its role in World War II. Through carefully curated displays and artifacts, visitors can explore the island's rich heritage.
Events and Programs:
Event Rentals: The unique and historic Assembly Building with its beautiful island setting, is listed on the National Register of Historic Places and is located on the Soundfront of Topsail Beach. Our location offers magnificent sunset views! From an industrial vibe or a more Boho style wedding, everything is possible at the Assembly Building.
Topsail Historical Tours: Experience the island's history firsthand with guided historical tours. Walk through charming coastal villages and learn about the island's unique past, including tales of pirates, maritime history, and military significance.
Lectures and Workshops: The Historical Society hosts regular lectures and workshops, where experts and historians share their knowledge and insights about Topsail Island's history. These events are both informative and engaging, suitable for all ages.
Annual Festivals: Celebrate Topsail Island's heritage through fun and educational festivals. From the Annual Autumn With Topsail Arts and Crafts Festival to the Missiles and More Museum's Heritage Days, there's always something exciting happening.
Educational Outreach: The society is committed to education. They work with local schools to provide historical programs and resources to students, fostering a love for history in the younger generation.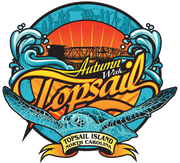 Services Offered:
Research and Archives: The society maintains a wealth of historical documents, photographs, and records. Researchers and history enthusiasts can access this valuable resource to delve into the island's history.
Membership: By becoming a member of the Historical Society of Topsail Island, you can support their mission and gain access to exclusive events and resources.
Volunteer Opportunities: If you're passionate about history and community, the society offers numerous volunteer opportunities. Your support can help preserve Topsail Island's history for future generations.
Getting Involved:
If you're interested in Topsail Island's history or want to contribute to the community's preservation efforts, the Historical Society of Topsail Island welcomes your participation. By attending events, becoming a member, or volunteering, you can make a meaningful impact on the island's legacy.
Conclusion:
The Historical Society of Topsail Island plays a vital role in preserving the past, educating the present, and ensuring the island's rich history is passed on to future generations. With a wide array of events, services, and a passionate community of history enthusiasts, Topsail Island remains a place where history thrives and community flourishes. Join the society and explore the past to better understand the beauty of the present on this historic coastal gem.
Historical Society of Topsail Island | Missiles and More Museum | Assembly Building Event Rentals | Autumn With Topsail Festival | Pirates | World War II | Preserving History | Topsail Coast Advertiser